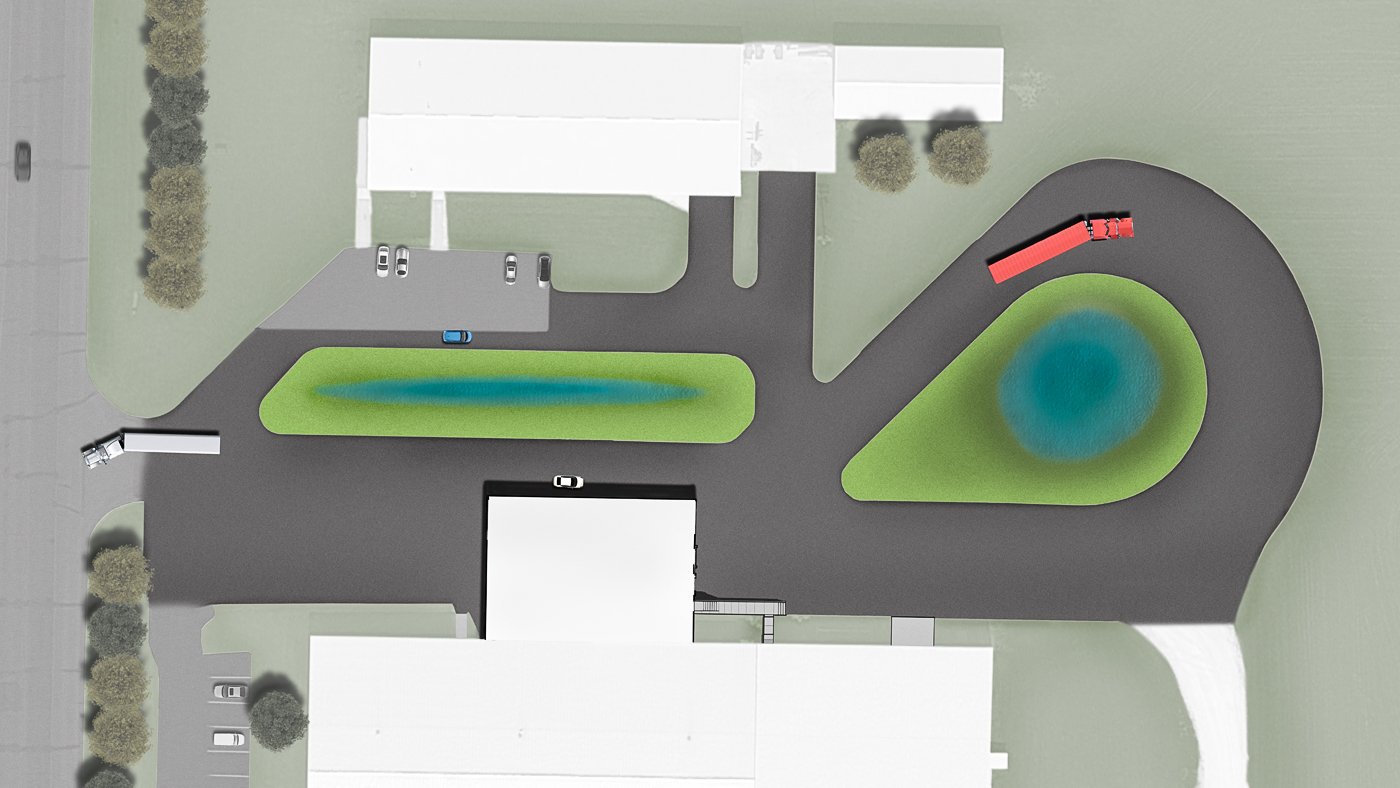 Harmony Enterprises
Harmony, MN
Established in 1962, Harmony Enterprises has grown into one of the top manufacturers of compactors and balers used throughout the world to manage recyclables and solid waste.
Over the years, as the company and its product lines grew, its facility and site layout began to limit rather than support Harmony Enterprises' workflow and efficiency.
Truck traffic crossed paths with vehicular and pedestrian corridors, and separate docks for shipping and receiving contributed to truck back-ups that would sometimes reach the adjacent roadway.
Stormwater handling and site drainage had deteriorated over time, as well, and on-site traffic was further impacted by standing water in the spring and during inclement weather.
As a company that is committed to efficiency and environmental stability, Harmony Enterprises turned to Widseth Smith Nolting for site solutions that would support its mission, values, and workflow.
Project improvements include:
A new storm sewer system redirects stormwater away from the site, linking to the existing system downstream.
Two new drainage ponds handle stormwater runoff, preventing excess water from collecting on the site.
Moving the truck entrance to the north side of the facility improves navigation and separates truck traffic from employee and customer traffic.
The new, enclosed loading dock combines shipping and receiving, improving workflow and efficiency. The drive-through bay is significantly more efficient than the old loading docks that required drivers to back their trucks up to load and unload.
Trucks navigate around the new turnaround lane to the enclosed loading dock. The site accommodates multiple trucks, preventing back-ups from reaching the adjacent roadway.