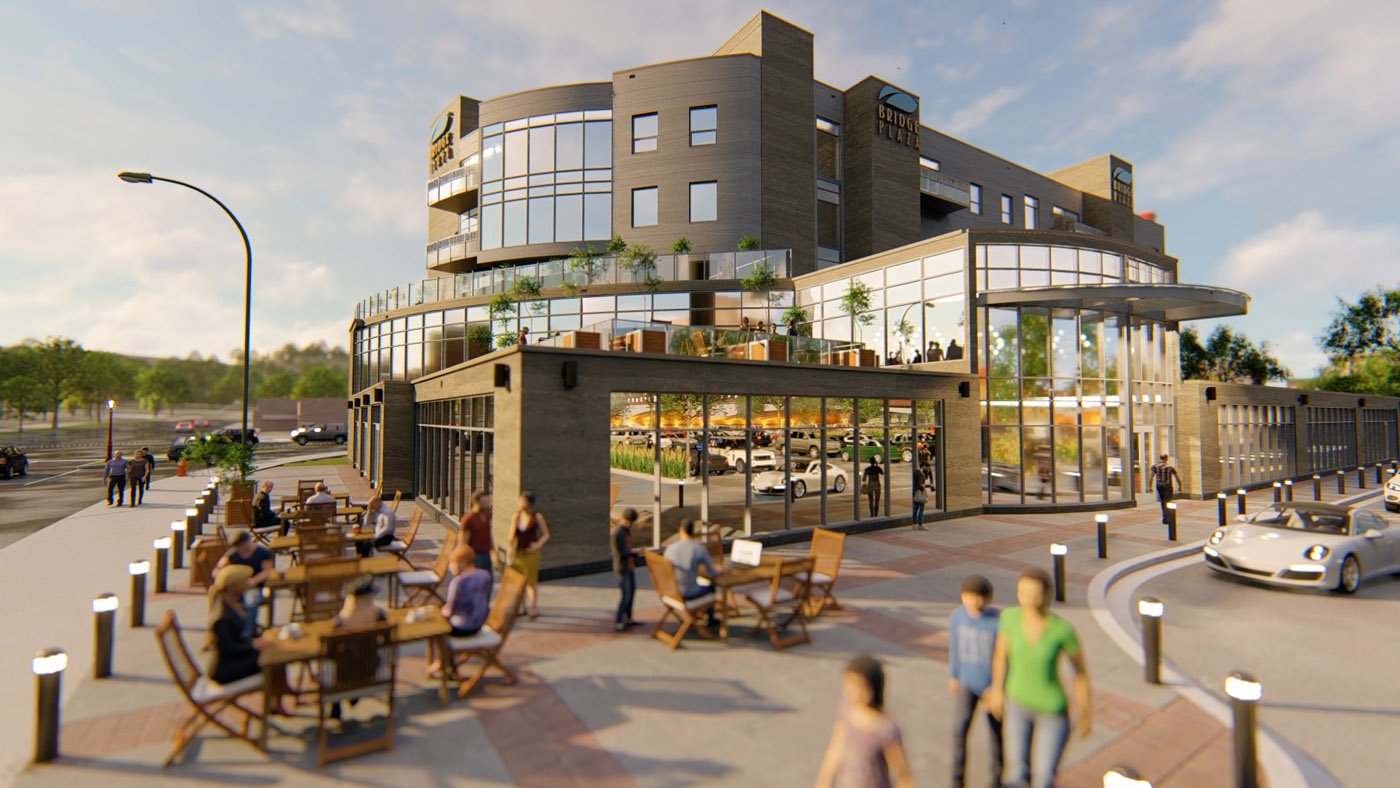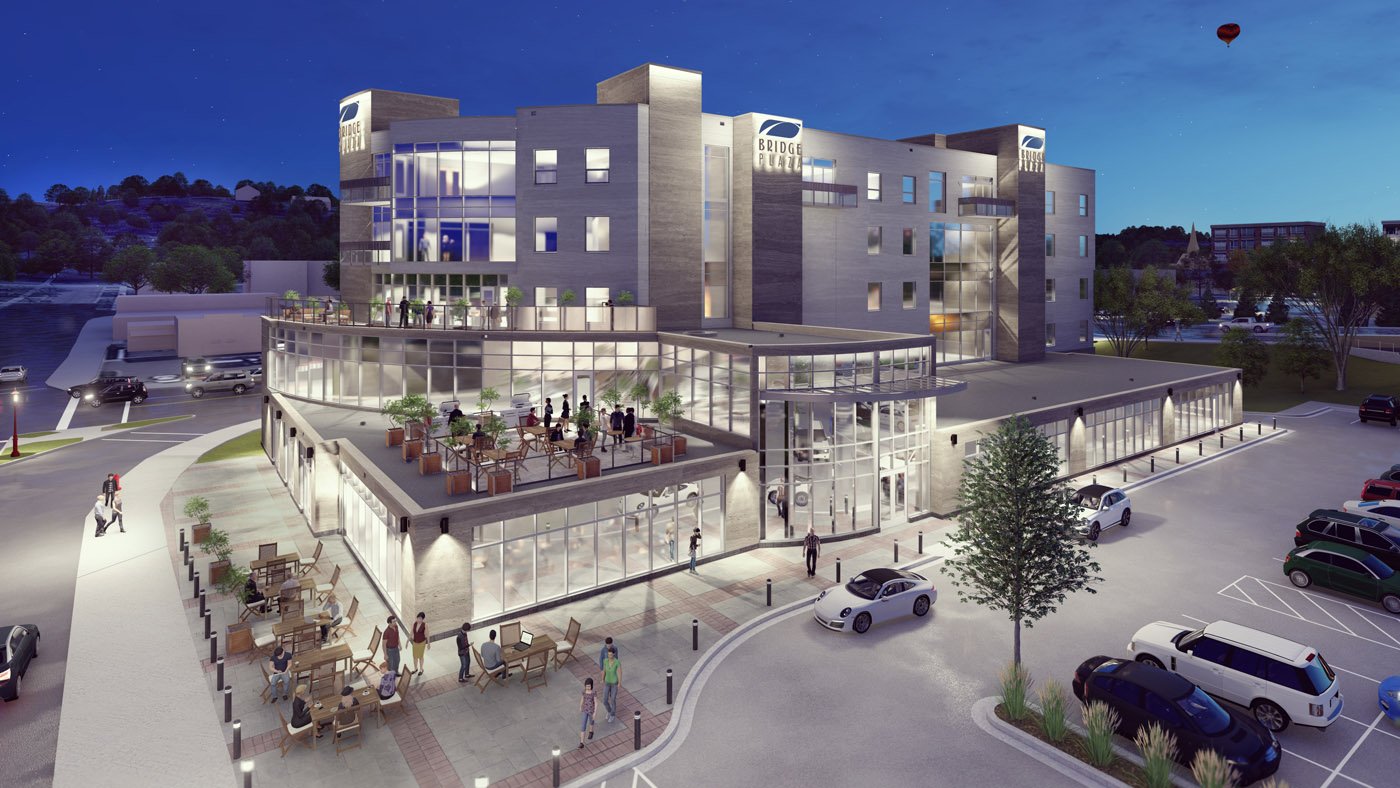 Bridge Plaza
Mankato, MN
WSN's Bridge Plaza project has been in the planning, design, and funding stages for nearly five years—and in the vision of developers Mike and Cathy Brennan for ten. Construction on the $16 million project is expected to start fall 2019 with an anticipated completion date in late 2020.
Watch the video to experience Bridge Plaza >>
The five-story development will combine restaurant, retail, Class A office space, and upscale apartments. Located between two major entry points to Mankato's downtown district, Bridge Plaza will transform a highly visible yet underutilized lot. It's the third multi-story development along this stretch, joining the seven-story Eide Bailly Center and the three-story Prairie Care Clinic. The Mankato Free Press quoted Mike Brennan as saying that "it's just a progressive renaissance that we're in the middle of."
If you're looking for new office space, the perfect location for your restaurant, or a brand new apartment, then Bridge Plaza is where you need to be. Contact Dave Schooff with Coldwell Banker Commercial Fisher Group at 507-625-4715 for leasing information.