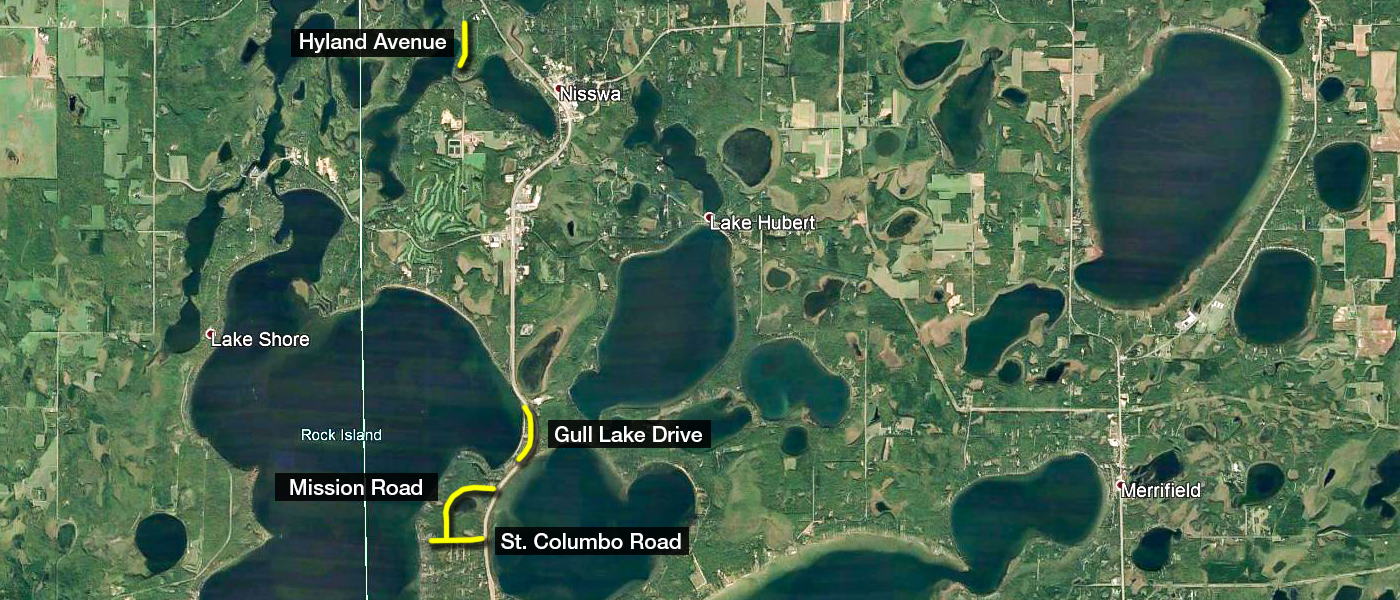 2018 Nisswa Street Improvements
Nisswa, MN
June 28, 2018
2018 Nisswa Street Improvements
This project consists of four roads in the City of Nisswa: St. Columbo Rd, Mission Rd, Gull Lake Dr, and Hyland Ave. These roads will be improved by reclaiming the existing bituminous pavement, adding additional class 5 aggregate base material for shaping, and paving 3.5 inches of bituminous mix (a 2" base course followed by a 1.5" wear course).
Gravel driveways will receive a 1-ft apron which will protect the drive lane from being damaged by vehicles entering the road. Bituminous driveways will be sawcut and removed to a point that allows for a smooth transition to be re-paved up to the new pavement surface elevation.
Dead trees along the roads will be cleared and stumps removed. Brush along Gull Lake Dr and Hyland Ave will be cleared to provide a 10-ft clear zone off the side of the road.
Mailbox supports will be replaced with swing-away supports. Residents will be responsible for disposing of the existing mailbox support (to be removed by contractor and placed in resident's yard), and for fastening mailbox to new swing-away support.
Additional project information will be uploaded after the preconstruction meeting is held in the next 1-2 weeks.