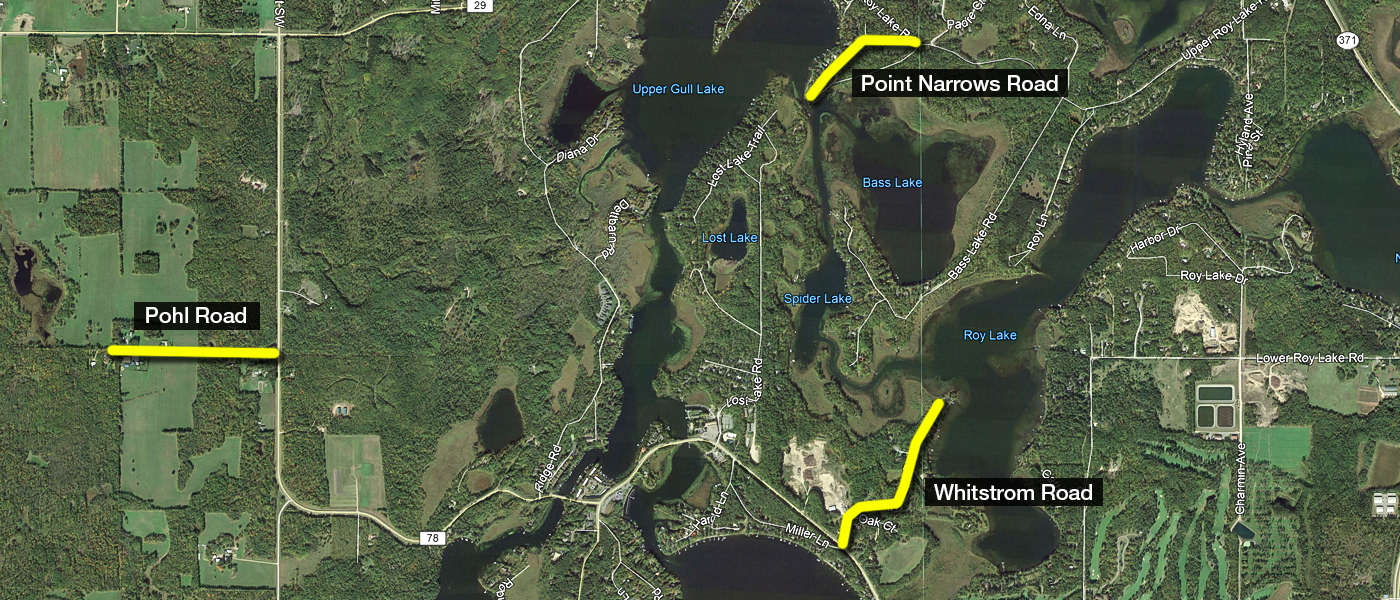 2018 Lake Shore Street Improvements
Lake Shore, MN
November 8, 2018
All project roadways have been paved, shouldered, and seeded. Mailbox supports were installed this past week. Work will conclude for this year, and confirmation of turf establishment will be made next spring.
---
October 1, 2018
Work completed to date includes: pavement reclaiming, clearing and grubbing, grading, and aggregate base construction on all roads. The weather will play a large part of the scheduling this week. Work that is tentatively planned includes final grading and shaping on Monday and Tuesday, and paving on Wednesday and Thursday. Roads are planned to be shouldered and seeded, and mailboxes changed to swing-away supports during the week of October 8th.
---
September 5, 2018
The 2018 Lake Shore Street Improvements have been awarded to Anderson Brothers Construction of Brainerd, and include Point Narrows Road, Whitstrom Road, and Pohl Road. The construction will consist of full-depth pavement reclamation and re-paving of Point Narrows and Whitstrom Roads. The Nisswa portion of Whitstrom Road is proposed to be over-laid. A 250-foot long segment of Whitstrom Road in Lake Shore will be sub-cut 2 feet to remove poor subgrade soils, and will be back filled with granular borrow. Pohl Road will include grading, aggregate base, and new pavement construction. A Pre-Construction meeting with the Contractor and utility representatives will be held on Thursday, September 13th. Road construction is anticipated to begin mid-to-late September with paving to be concluded by October 15th. Mailbox supports will be replaced with swing-away style posts as part of the project, and the existing mail boxes will be transferred to the new supports if that is feasible. If the box cannot be transferred, a new standard medium-sized galvanized steel box will be installed on the support. Property access will be maintained during road work; however, there may be short periods of delay as specific operations are performed. Please use caution when driving near road workers and construction equipment. Please refer to this web page for further updates as the projects proceed.